Vocabulary Games
Vocabulary Games for the Classroom
Sign up for Vocabulary Stars, and you will have access to our fun vocabulary games. Make your vocabulary lists and play games with your words or use our lists. Students enjoy playing games with their vocabulary words because it makes it fun and easy to learn.
Sign Up for a 7-Day Free Trial
Vocabulary Game Demos
Word Search Game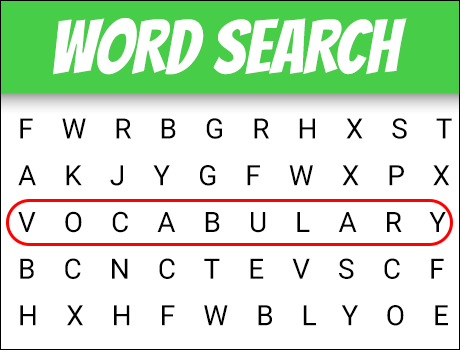 Your lists or ours will be used to populate the Vocabulary Word Search. Make your own Word Search by signing up for Vocabulary Stars today! Once you log in, add at least one student and one list by creating your own, or importing one of ours, then navigate to the games menu to play. Note: You must be logged in as a student to view games.
Fill-in-the-Blank Game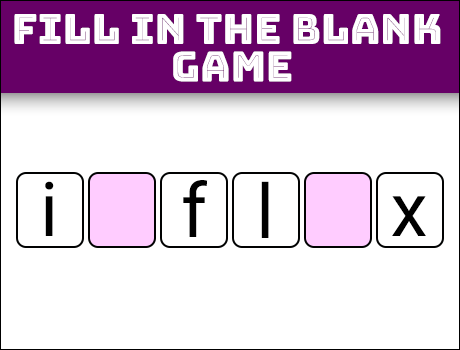 We have created a dynamic online Fill-in-the-Blank game to help students practice vocabulary in a unique and fun way. Students are given their vocabulary words with a few letters missing that they fill in to complete the game. Become a member of Vocabulary Stars or log in to start playing.
Hot Potato Game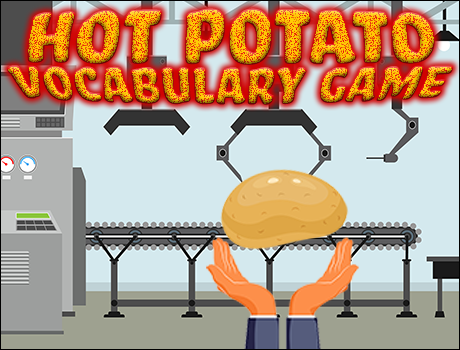 Catch the correct word potato corresponding to the prompt at the top of the screen (definition, synonyms, etc) in your hands to win this educational game. It helps students learn their words in a fun and silly way. Create a teacher account now or log in to play games.
Memory Game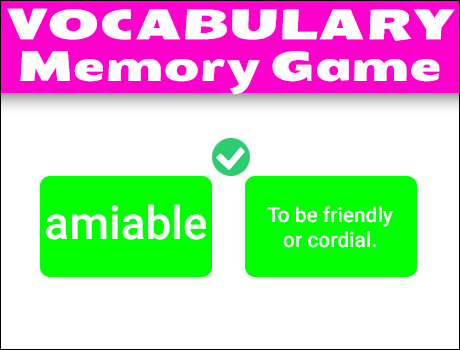 Who doesn't love memory games? Click on cards to match the word to their corresponding attribute (definitions, synonyms, etc). Once your student matches all the words, they win! Our Vocabulary Memory Game is the perfect way for students to become familiar with their vocabulary words and memorize them.
Fruit Punch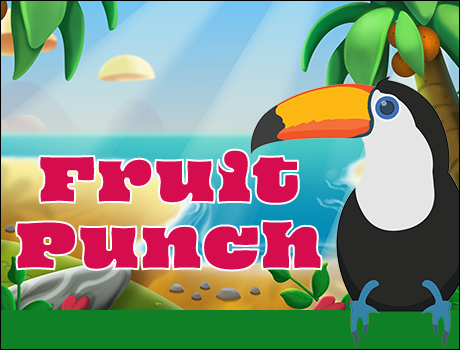 Hit the bananas and type the words from your vocabulary list to win this entertaining educational game. It helps students learn their words in a unique and silly way that keeps them engaged. Create a teacher account now or log in to play games.
Interactive Vocabulary Games
Vocabulary Stars has fun vocabulary games for kids! Our vocabulary games are dynamic and interactive. Every time a student plays a game, it changes. Most importantly, students play games with their weekly vocabulary words, giving them a chance to learn vocabulary by being exposed to words in various ways.
Vocabulary Stars is the best vocabulary website on the Internet. Why not sign up for a free trial now and see for yourself!
Sign Up for a 7-Day Free Trial
Why is Gamification Important?
Gamification has numerous benefits. Playing games provides a safe and fun learning environment. It also allows for a better learning experience. Kids also get instant feedback through games. Moreover, students learn more than vocabulary by playing games! Kids learn problem-solving skills, following directions, following rules, and they get a sense of pride from a game well played. Our games also encourage students to play again to perfect their skills. There is no limit to the number of times a student can play games.
To submit ideas for games, please contact us at info@vocabularystars.com.